Contact Us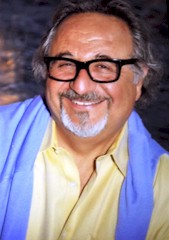 We continually strive to improve our business procedures and practices and welcome any comments or suggestions you may have. Please address your comments to Comments@CarloGavazzi.com.
All replies will be answered promptly - you have my guarantee.
Send an E-Mail to a Carlo Gavazzi Technical Rep. Tech Support.
Send an E-Mail to a Carlo Gavazzi Customer Service Rep Customer Service.
To request a phone call from a Carlo Gavazzi representative Tech Support
Fred Shirzadi : President and CEO Carlo Gavazzi NA
750 Hastings Lane
Buffalo Grove, Illinois, 60089-6904
Phone: 847 465-6100 Fax: 847 465-7373
Mon-Fri 8:00-17:00 CT


If you would like a Carlo Gavazzi customer service representative to contact you via phone, please enter your name and phone number (include your area code) below and click submit. You will be contacted within 2 hours.
This service is only available to visitors from North America, Central America, and the Caribbean. (during normal business hours 8:30 to 17:00 Eastern Time)

© 2018 Carlo Gavazzi