Solid State Relays
Carlo Gavazzi is a market leader in solid state relay technology with one of the broadest range of products in the industry. With over 35 years of experience, Carlo Gavazzi knows what it takes to manufacture solid state relays that are designed to withstand the rigors of your toughest applications. With local sales and support centers located in 22 countries and independent distribution in over 100 countries, Carlo Gavazzi product and technical support is available around the world.
What is a Solid State Relay
A solid state relay is an electronic switch with a solid state output such as an SCR, TRIAC, MOSFET or Transistor. Solid state relays have no moving parts and as such their life time is considerably longer than mechanical contacts - this makes them ideal in temperature control applications where their fast duty cycles ensure a more accurate temperature control. In addition, they use opto-couplers to provide isolation between the input and the output so there is no coil that can create voltage spikes on turn-off - which makes them more friendly to the low signal outputs typically found on temperature controllers. Inputs available include both Digital (AC and DC voltages) as well as analog (4-20 mA and 0-10 V).
We have prepared a series of Online Learning Modules to provide a good overview of the fundamental operation and applications for solid state relays. These training modules can be taken at your leasure and at the completion, you will receive a certificate.
CARLO GAVAZZI offers solid state relays for voltages up to 600 V and for currents up to 125 A. Our relays feature Direct Copper Bonding to provide improved protection against thermal stress and thereby providing an increased life and improved reliability. In addition our SSRs are available with or without a built-in heatsink.
In addition, Carlo Gavazzi offers relays with built-in monitoring for mains loss, load loss, SSR short circuit, open circuit and over-temperature with a relay output to allow measures to be taken immediately.
For applications where there are numerous zones, our NRG Series is the ideal switching solution when monitoring of the field level devices is required in order to minimize expensive equipment downtimes. In addition to the switching function, the NRG integrates monitoring circuitry to enable the exchange of data with the machine controller via Modbus RTU, PROFINET, EtherNet/IP™ and EtherCAT. Typical applications include plastic injection machines, PET blow moulding machines, packaging machines, semiconductor manufacturing machinery and glass tempering machines.
Our Product Range
Switching Types
Solid state relays allow for switching the load on at various times in the AC cycle - this allows them to minimize the first half cycle inrush current. The types of switching Carlo Gavazzi offers are :
Zero Switching

After the control signal is applied, the output switches on at the first zero crossing of the AC output voltage.
For switching resistive/ohmic loads (heaters, lights), capacitive loads and most motor loads.

Random Switching

After the control signal is applied, the output turns on immediately.
For switching motor loads and loads where a slightly quicker response time is required.

Peak Switching

After the control signal is applied, the output turns on at the first peak of the AC output voltage
For switching highly remnant inductive loads such as transformers

Phase Angle Switching

The output turns on at various point in the AC output voltage in accordance with the analog input signal
Typically used in heating applications where a very precise regulation is required or where the heater is very sensitive to thermal changes
Ideal for open loop temperature control
Control of heating lamps - no flickering
This switching generates significant electrical noise

Burst Firing

Is basically a zero crossing relay which time proportions the output based on the analog input signal. (ie. 50% = 1 second on, 1 second off....)
A 1 or 2 second time base is typically used so the temperature regulation is not as good as phase angle switching but there is less switching noise

Distributed Full Cycle Switching

Is a zero crossing relay but time proportions the output evenly along the time base. (ie. 50% = 1 AC cycle on, 1 AC cycle off....)
An excellent compromise between phase angle and burst firing. Reduced noise and excellent temperature regulation

DC Switching Relays

For switching DC loads such as motors, solenoids and battery charging systems
Applications
Plastics and Rubber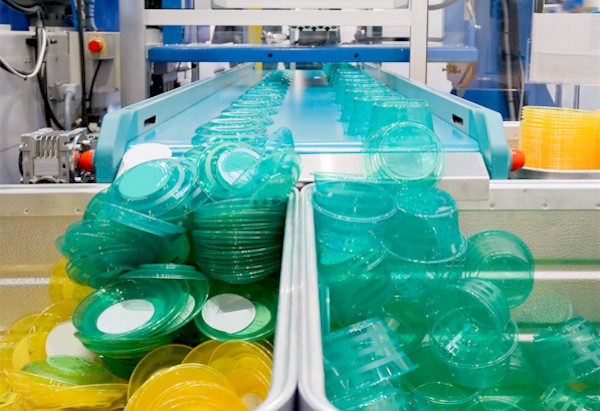 Long electrical life and very high reliability are the reasons Solid State Relays are used for heating element control in extrusion and injection equipment for plastics, rubber, and other synthetic materials.
Long term savings in cost of ownership is realized by limiting machine breakdowns and maintenance, and by increasing process throughput and quality.
Packaging and Material Handling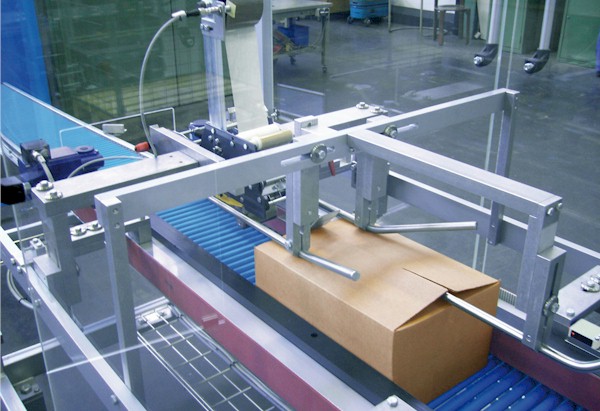 Increased endurance, long operational life, and resistance to shock and vibration make solid state relays the preferred choice in conveyor systems, wrapping machines, palletizers, and other equipment.
With extremely fast switching, high reliability, and long operational life, SSRs also boost productivity while also keeping maintenance costs to a minimum.
Food and Beverage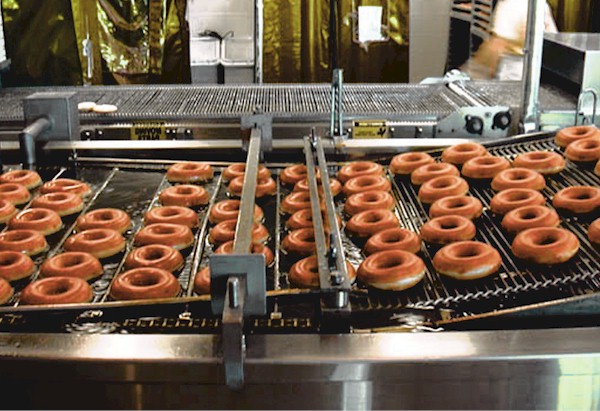 Low power consumption, reliability and extended operating life are the reasons Solid State Relays are preferred in the Food and Beverage Industry.
By optimally regulating heating elements in ovens, deep fat fryers, coffee makers, toasters, steamers, warming trays, electric grills, and other commercial equipment, our SSRs save energy, minimize downtime, and reduce maintenance, thereby offering substantial cost savings.
HVAC and Refrigeration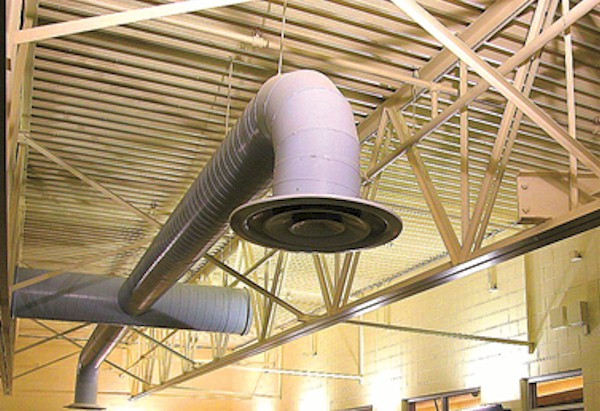 Solid State Relays are ideal for controlling fan motors and valves, duct heaters, as well as air conditioning and heat pumps in commercial and industrial HVAC/R systems.
Their long life and quiet operation make them equally suited for temperature regulation in water heaters, grocery store coolers, freezers, and display cases.
Pumping Systems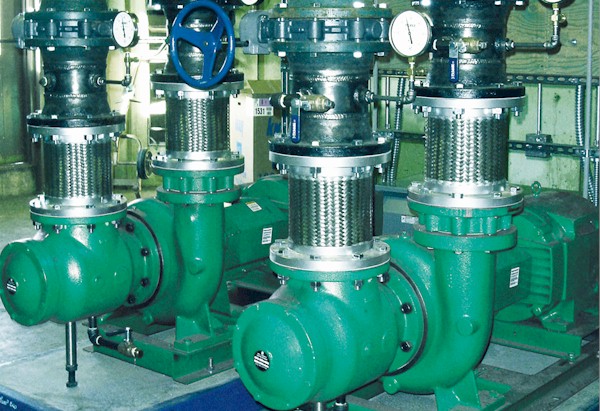 Solid State Relays with horsepower ratings are ideal for regulating valves, controlling motors, and operating pumps in the oil and gas, irrigation, and water/wastewater industries.
Some Carlo Gavazzi SSRs have options for zero switching, soft start, and proportional output control for increased efficiency. High reliability, resistance to shock, and long operating life help to improve overall system performance and operating costs.
Lighting Systems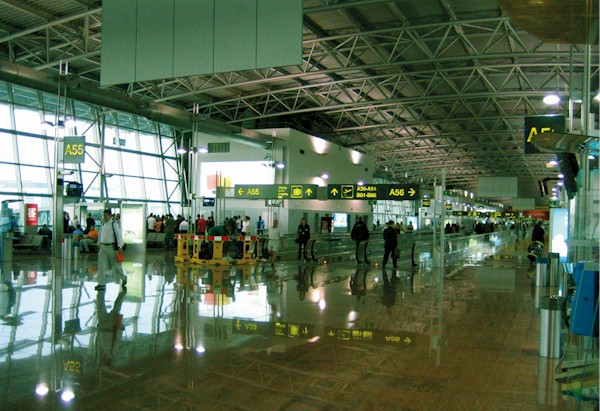 Solid State Relays are the primary choice for theatrical, warehouse, and commercial lighting.
Silent operation, fast switching, and extended electrical life are just some of the benefits realized. SSRs with proportional output control broadens the appeal for SSRs for applications, that require dimming or flashing in a specific sequence.